France Signals Progress Toward EU Tax on Global Technology Firms
Sept. 20, 2018
French Finance Minister Bruno Le Maire signaled that support is growing for a European Union plan to tax the revenue of large technology companies, giving momentum to an effort to strike a deal on the proposal by year-end.
Le Maire suggested adding a "sunset'' clause that would allow the European Commission's planned revenue tax to be automatically phased out once a global scheme is ready. The proposal, at a meeting of EU finance ministers in Vienna, aims to assuage concerns by countries including Ireland over the wisdom of the bloc going it alone given the global nature of digital services.
"Lots of countries have changed their position," Le Maire said on Saturday, highlighting what he called "constructive" statements from the U.K., the Netherlands and Luxembourg. "Compared to our previous meeting, when things were very difficult, we are making progress."
Austrian Finance Minister Hartwig Loeger said European countries would work "intensively" on the technicalities of the tax with the aim of getting an agreement by the end of the year.
Le Maire is raising pressure on his European peers to move ahead with the duty, warning that voters would punish them at EU elections in May if they don't act. Europeans can't understand why tech giants pay lower tax rates than small companies based on European soil, he said.
"In the times we are living in, where populism is rising everywhere in Europe, we need to provide answers," Le Maire said.
Irish Concern
France is pushing for a rapid introduction of an EU tax on revenues of large tech firms such as Amazon.com Inc. and Facebook Inc. until the world's wealthiest nations can agree on a global system for better taxing such firms.
"The message that emerged from this discussion was a frankly positive message and one of optimism," Spanish Economy Minister Nadia Calvino said after the meeting. "A message of optimism and determination to reach concrete decisions by the end of the year.''
Any tax proposal will need the unanimous approval of all EU members before becoming law, meaning a single country could block it.
"Ireland continues to have great concern about Europe progressing with a digital tax in a unilateral way," Finance Minister Paschal Donohoe told reporters on Saturday, adding that the best way to proceed would be at a global level.
Some countries are worried pushing ahead with such a tax -- which would target some of the biggest U.S. companies -- could exacerbate trans-Atlantic trade tensions. Germany, which exports more to the U.S. than any other EU country, would stand to lose the most in the case of an escalating trade war.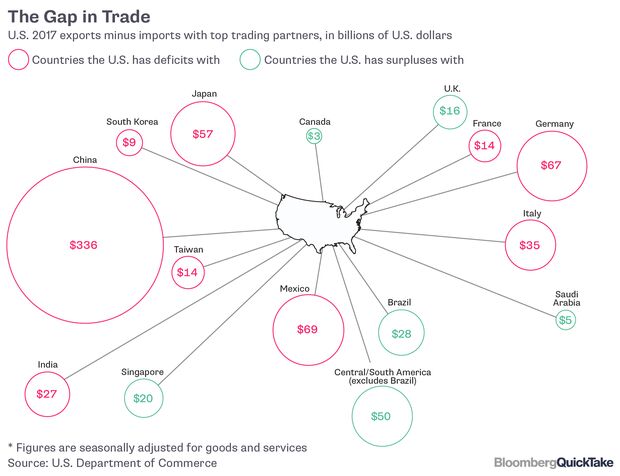 The commission, the EU's executive arm, presented a proposal in March for a targeted 3 percent levy on sales, which would increase the tax bill on large technology companies face. The commission also put forward a longer-term approach that would enable countries to tax profits made in their territory even if the firm doesn't have a physical presence there.
Despite a push from Austria and France to reach consensus by the end of the year, some nations remain skeptical about the plan. Speaking on Friday in Vienna, Finnish Finance Minister Petteri Orpo said the commission's interim proposal is "not very good," as it wouldn't collect much revenue. "We should be very careful and for me the first solution is a global solution so we have to discuss very carefully today how we go forward."
Germany, originally a strong proponent of the plan, is concerned about the technical challenges of implementing digital taxation.
"It is necessary to take some time for debate but we are absolutely willing to find a solution very soon," German Finance Minister Olaf Scholz said.
Le Maire said France's proposed sunset clause would respond to part of Germany's concerns. He also said he would assuage German anxieties about global taxation in the longer term by putting the fight against tax evasion and base erosion at the top of the finance agenda when France takes over the presidency of the Group of Seven next year.
"For every one of Germany's legitimate concerns, we want to find answers," Le Maire said. "I am convinced we will find an agreement on taxing tech giants. I have no doubt about that."
— With assistance by Boris Groendahl, Alexander Weber, Piotr Skolimowski, Nikos Chrysoloras, Joao Lima, and Lorenzo Totaro
Bloomberg, Economics Section